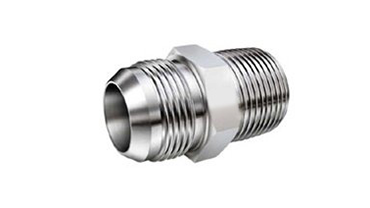 SAE 37° Flared Fitting Single Image
In the past, JIC fittings had a corresponding military specification, MIL-F-18866 which has now been superceded by SAE J514, but many ordinance system designs and designers still favor the JIC fitting out of convention and customer preference.
JIC fittings are used heavily in the aerospace industry in the production of commericial airliners and ground equipment. They are also used in the space exploration industry by NASA and private space companies.